Hand thrown stoneware
crock with cover and
English Cocker motif.
Size approx: 12" high
x 8" wide.
Won by
Catherine Nikiforow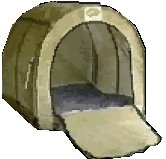 EEZI-CRATE
Durable—Easy Setup
Won by Barbara Potter
English Cocker
Welcome Slate
Actual slate will have picture of a painting of ECS puppies of several colors.
Won by Debbie Owczarzak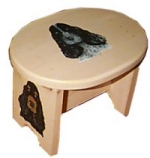 English Cocker
Decorative
Hand painted Stool
featuring a blue roan, black and tan and black & white.
Won by Chris Roy




2 Framed Watercolor Paintings
of English Cockers.
Won by Jane & Billy Doty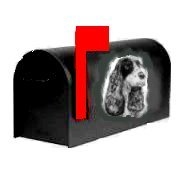 English Cocker
Mailbox. Black with ECS head on one side and Scene with two ECS on other.
Won by Sue Dwelley